Tired of paying so much for Jenny Craig, Medifast, and others?
For those who've always wanted to try Jenny Craig, but can't afford the $500 to $625 average monthly cost, I Love This Diet is a welcome and reasonable alternative. "I Love This Diet" shares secrets of how to use frozen meals from your supermarket instead!
What Is I Love This Diet?
I Love This Diet was designed by a dietician to be nutritional, and help you to achieve a weight loss of one to two pounds per week.  Unlike typical pre-packaged meal plans that deliver food to your home, I Love This Diet charges just a one-time fee for the eating guides. Foods in the guide are pre-packaged foods you can easily buy at the store – potentially saving you hundreds per month.
I Love This Diet offers a great alternative to popular plans like Jenny Craig, Nutrisystem and other meal delivery programs.  Although those are all effective programs, they can all get a bit expensive for some.  I love this diet is like a "do-it-yourself" diet delivery service using Lean Cuisine, Smart Ones, Healthy Choice, and Progresso soups along with fresh fruits and vegetables to facilitate weight loss.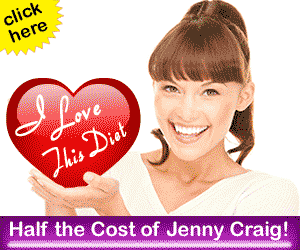 Program Cost
I Love This Diet is a members only online program.  Membership cost is $47.97 for six months, $59.97 for 12 months access, or Gold Membership that never expires for $99.97.  In addition to the diet plan members have access to a private forum for support and questions. There are no monthly fees, and there is a 60 day money back guarantee if you don't like it.  Food is purchased at your supermarket.  To register visit ilovethisdiet.com.
What you get
The membership site includes the following:
Instruction Guide
Video Tutorials
Frozen Meal Review Guides
Breakfast Guide
Salad Guide
Soup Guide
Treats Guide
Recipe Collection
Food Diary
Money Saver Coupon Guide
All of the meals that are available to you in the guides are rated by taste and how well it will fill you up.
I Love This Diet also supplies its users with constantly updated links to discount coupons for products from Lean Cuisine, Healthy Choice, Smart Ones and Progresso Soups.  That alone can help pay for the plan.  Sites like coupons.com periodically have coupons you may want to check out –
Get free printable coupons now from Coupons.com
Click here to visit I Love This Diet.
How I Love This Diet Works
The diet is very simple.  You'll be assigned one of five calorie levels of between 1300  and 1750 calories per day, based on your current weight, and your gender (men are allocated more calories than women.)  As you lose weight, your calorie level shifts accordingly.  Dieters can expect to lose and average of 1 – 2 pounds per week on the diet.
Our I Love This Diet Review could include great recipes from the book – but we didn't want to give it away!  You have the option of preparing meals from scratch if you prefer. The book includes a variety of recipes under 300 calories for those times when you don't feel like eating a frozen meal.
Food Choices
Typical meal plans consist of a light breakfast, a frozen meal or Progresso soup and salad for lunch and a frozen meal for dinner. A 100 calorie treat is incorporated each day as well as extra servings of fruits and vegetables along with some non-fat dairy products.  A 300 recipe guide is also provided for those that may wish to cook for some of their meals.
Each day you will consume a healthy light breakfast, one frozen meal for lunch and one frozen meal for dinner. Even though most frozen meals do contain vegetables you will also add an extra four servings of vegetables to your daily meals, with at least three of these being non-starchy vegetables.
In addition you will consume three servings of fruit a day and two cups of non-fat milk (or allowable substitutes such as nonfat yogurt, fat-free cheese or fortified soy milk). Dieters are also permitted to choose one treat daily from a list of options including items like cookies, cakes, ice cream, and popcorn, but this must be less than 100 calories.
This plan includes a wide variety of food choices and there are few food groups that are restricted. The only supplements that are encouraged are multivitamin and fish oil capsules, which are to be taken daily.
Sample Meal Plan
Breakfast1 cup Special K1 cup skim milk1 cup blueberries
LunchProgresso 99% fat free Chicken SoupGarden Salad
Snack1 banana1 cup nonfat yogurt
DinnerSmart Ones Sesame Chicken1 cup green beans
DessertWeight Watchers Ice Cream Bar
Exercise Recommendations
The guide does acknowledge that exercise can help promote weight loss, and a healthy lifestyle, however does not require it for the program.  This seems to be the least attractive part of the program.  If the dieter is very active, either with exercise or work, they should have an alternative diet meal plan with a program such as this.  I Love This Diet does help somewhat with directing very active folks with higher calorie intake.  However, it could be more helpful and scientific in its approach.
Pros
Easy to understand
Frozen meals are convenient
Safe and realistic rate of weight loss
Includes a wide selection of meal ideas and includes great recipes
Created by a dietitian
Provides weekly coupons and savings information
Cons
Limited menu for those who don't like frozen and pre-packaged foods
No support group options
Calorie intake recommendations may not be for everyone (ex: men or physically active dieters)
Dieters required to create meal plan and track calories
Sodium intake is higher than currently recommended amounts
Conclusions
I Love This Diet has been called the world's easiest diet plan because it is so accessible and you can buy all of the items you need at your local grocery store.  It's a great alternative for those wanting a pre-packaged weight loss plan, but don't want to spend the money for higher priced programs.  It is also fine for those dieters who not requiring support or exercise programs in addition to a food guide.  It's also easy to start – just register online.
The plan is nutritionally sound and offers a great deal of variety, so that dieters won't feel deprived.  Most importantly, it does show good results – dieters can expect to lose 1 to 2 pounds a week while on this plan.  It may not have all the bells and whistles, but would be a convenient way to start losing weight now.